This building was originally built as a tobacco factory, later used as customs for Malaga port. Actually it is the Museum of Malaga and inside you will find a representation of art and history of Malaga as both the Museum of Fine Arts and the Provincial Archaeological Museum are hosted there.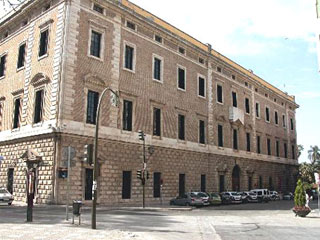 History of Malaga Museum
Built during the year 1826 and with a visible Renaissance influence, the building was once a tobacco factory and later used as customs for the port of Malaga.
This museum was made to integrate both the Fine Arts and Archaeological Museum, although it was not until 2016 when they proposed to set this museum at the Palacio de la Aduana for public access.
Fine Arts Museum
Originally opened in 1916 inside a private house at Cister street and moved in 1961 to the palace of Counts of Buenavista until 1997 when it became the Picasso Museum of Malaga.
Fine Arts museum was closed until owing a permanent dedicated space in Palacio de la Aduana.
Among its collection there are more than 2000 works including paintings on canvas and sculptures.
Archaeological Museum
Inaugurated in 1949 in the Alcazaba of Malaga it had an important archaeological collection made during the nineteenth century, prehistoric and other archaeological remains found in the Alcazaba found during 1930.
After the reforms made to Alcazaba fortress the museum was removed and never restored again until moved to Palacio de la Aduana.
Collection of this museum includes more than 15000 pieces from Prehistoric to Middle Age and is updated often.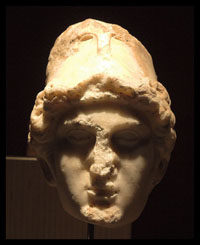 Where is Malaga museum and Palacio de la Aduana?
Malaga Museum is situated near Paseo del Parque very near to Alcazaba Fortress and Malaga Cathedral. If you are going by car you can find a public parking at Marina Square (Plaza de la Marina) or just before arriving to Merced Square (Plaza de la Merced) just after the road tunnel at the right.