In Marbella you will find the only museum of bonsai and miniature forests available in the province and the first in Spain. A museum founded in 1992 that currently has more than 300 copies of these dwarf trees along more than 1000 square meters.
The museum was created by a loving bonsai entrepreneur who transfer their own plants, currently the museum is under the direction of his son.
Know more about Bonsai trees
The origin of bonsai is from more than 1000 years ago in China but the technique quickly spreaded to Japan and later to the rest of the world.
These little trees undergo pruning techniques of branches and roots that prevent normal growth, although they require the same care as any other tree. Contrary to what people think bonsai are not usually indoor trees and should be located preferably outside, because even being small they require the same care than their older siblings.
In the museum you will find bonsai trees as the ficus brought from China with about 500 years old, a 400-year-old known as 'El Toro' and others with nearly 300 years.
As a curiosity the oldest bonsai in the world is a Ficus with about 1000 years old, located in the Italian Bonsai Museum 'Crespi'. The most expensive bonsai in the world is one with more than 800 years in a museum in Tokyo and belongs to Kobayashi bonsai master.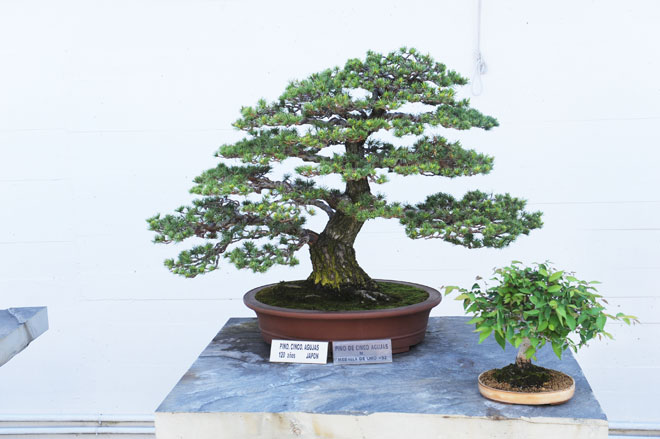 Museum services
This museum in Marbella has a training school for lovers of this ancient art, the school is called 'Fuji Kyookai' and offers educational and cultural activities for all audiences.
During special periods such as Christmas some bonsai are usually available for sale at an affordable price.
The entrance fee is 4 Euros.
Opening time: 10:30am to 1:30pm and 3:30pm to 6:00pm
More information: www.andalucia.org
How to get
The Bonsai Museum in Marbella is in the street Calle Doctor Viñals, Parque Arroyo de la Represa.
You can get there by car although it can be difficult to find parking in the area, especially if you go during the summer. We recommend to visit the old town of Marbella which is near ​​the museum.