The most westerly municipality in the province. Its territory sweeps from the lower Genal Valley down to the coast, and consists primarily of gentle hills covered in vineyards. The centre of the village stands two kilometres from the coast and its architectural highlight is St. Anne's Church. A second, adjacent nucleus, Sabinillas, stands on the coast, and is home to Sabinillas Castle, which dates back to the reign of Charles III.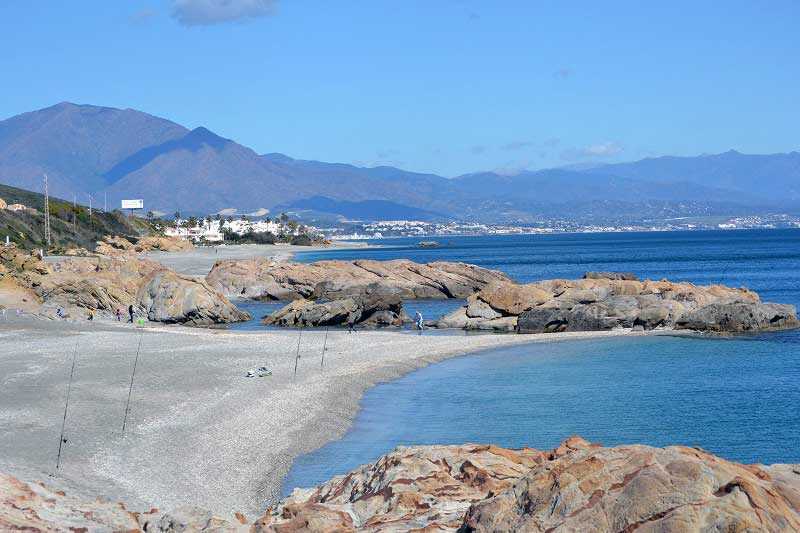 Manilva history
In addition to its large beaches, the coast is home to a number of places of interest, such as the Pleasure Harbour and Punta Chullera Tower. A number of archaeological finds in the area have born witness to the presence of a number of settlements, possibly dating back to prehistoric times. The most interesting discoveries belong to the Roman era and were made in Sabinillas, where a Roman village appears to have once stood.
Manilva village was founded in 1796 when it frees itself from the jurisdiction of Casares, though a settlement existed on the site of present-day Manilva prior to this date. During the reign of Charles III, Sabinillas Castle was built to protect the area from the Berber pirates who frequently attacked the coast. Records tell us that its construction was paid for by a Seville nobleman by the name of Don Francisco Paulino.
During the War of Independence, it was one of the few locations not to be occupied by Napoleon's troops. It is for this reason that Manilva's coat of arms bears the words "most noble and loyal village".
Related Manilva links
Manilva information and tourist guide.