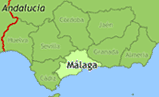 While most tourists opting for holidays on the Costa del Sol associate the name of this popular holiday destination with sun and beach, the tourism offer in this province bathed in sunshine and mild climate is actually quite comprehensive. Let's take a brief tour of the various proposals on how to make the most of your stay on the Costa del Sol.
Beautiful natural landscapes offer the opportunity to practice active tourism, such as Jeep tours, canyoning, climbing, horse riding, paragliding, hiking or canoeing.

Learning Spanish has become the main motivation for a lot of people who come each year to the Costa del Sol. In fact, the province of Malaga is among the favorite domestic destinations to study Spanish.
With more than thirty shopping centers, parks and department stores located throughout the province and a host of shops selling from handicrafts to the most exclusive products, Malaga offers visitors great shopping opportunities.
Embarking on a cruise is one way of enjoying holidays which is recently gaining more followers. Each year increases the number of large cruise ships that dock in the excellent facilities of the port of Malaga.
While you are in Malaga and the Costa del Sol, you can enjoy its culture with historical, artistic, architectural and cultural diversity of cultures that left their trace.
This you can also combine very well with an urban getaway. Some of the cities of the province, including the capital, are definitely worth being discovered, such as Ronda, Antequera, Marbella and Nerja with a wide range of culture, leisure and gastronomy.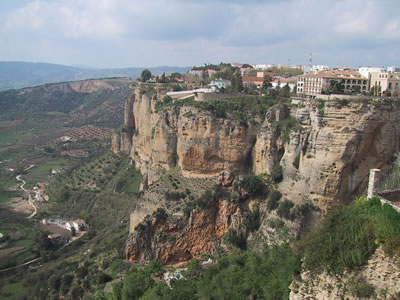 One of the strong points of the Costa del Sol is that it is also a destination that offers endless options to enjoy a family holiday, with many cultural, sports and leisure options.
Furthermore, the gastronomy in Malaga is certainly not to be sniffed at! International cuisine and the Mediterranean diet find in the province of Malaga province their best reference. Indulge in international and traditional cuisine, typical fish dishes, Tapas or innovative cuisine, accompanied by local wines.
The Costa del Sol is a destination linked closely to the spirit of freedom, tolerance, civility and respect, and especially the town of Torremolinos is internationally known as a popular gay friendly destination.
If there is a sport which is particularly outstanding on the Costa del Sol, this is golf. Along the coast of Malaga are concentrated over thirty excellent golf courses, and the province, today, ranks first in Europe offering golf.
Some towns along the Costa del Sol are also known internationally for their high standard of living, with top hotels, exclusive restaurants and leisure activities to spend a true luxury vacation. Wealthy tourists who are opting for a certain exhibitionism often choose Marbella and Puerto Banus, while the wealthy tourist who chooses more discretion usually stays in the area of Estepona and Sotogrande on the westernmost Costa del Sol.
Since the Costa del Sol has more than 160 kilometers of coastline with eleven marinas, there is a fabulous offer for navigation and sailing. Especially in the marinas of Benalmadena, Puerto Banus and Estepona can be combined boating with leisure with a great variety of restaurants, bars, terraces and shopping.
On the Costa del Sol you also can combine leisure and sport, as there is a great offer of water parks, amusement and theme parks, plus sports by land, air and water offered in the province.
Malaga recently is becoming an attractive destination for conferences and business meetings, because it combines excellent infrastructure with a great offer of culture and entertainment along with a mild climate to entertain this type of events.
The geographical diversity of the province of Malaga has enabled the existence of very different landscapes of extraordinary beauty. Discovering the inland and its hidden mountain villages is another great option. You can enjoy fully rural tourism in the province of Malaga.
Along the Costa del Sol are also available excellent facilities focused on the health and wellbeing; from historic resorts to the most innovative hydrotherapy and thalassotherapy centres, spas and internationally renowned clinics.
And, last not least, sun and beach which transformed the Andalusian Costa del Sol into an internationally known holiday destination with great popularity, due to its extremely mild climate where winter is virtually nonexistent.