1-day itinerary in Malaga
You come to Malaga with limited time? Discover our 1-day itinerary in Malaga – What to do and see.
Right from the start: If you have just one day available to enjoy Malaga, obviously you will miss out many beautiful things the city has to offer.
Nevertheless, with one day you still will be able to see some of the highlights. In order to make this itinerary enjoyable and without stress, we have limited it to the historic centre of Malaga.
And the entire route can be made on foot, with many of bars and restaurants on the way to enjoy a drink or eat.
Cathedral of Malaga
Walking through the intricate streets of the old town it is impossible not to pass by one of the most important monuments of Malaga, the Cathedral.
Besides the cultural visit, there is also the possibility to visit its roof and enjoy a panoramic views from there. For the August fair, the roof is open to watch the fireworks in the harbour.
To go up to the roof you have to take into account that the ascent is made by a narrow spiral staircase with about 200 steps.
The entrance fee includes an audio guide in 7 languages.
Roman Theatre
A few metres from the Cathedral is Calle Alcazabilla, one of the city's main pedestrian thoroughfares.
Right there you can see the Roman Theatre from the 1st century A.D., which is the main preserved vestige of the Roman presence in the city.
Next to this enclave is also the viewpoint of the Alcazaba from where you can enjoy a different perspective of the city.
Our Tip!
Hungry and thirsty? Don´t miss out on El Pimpi, one of Malaga's most typical taverns.
It has 2 entrances, one located conveniently just opposite the Roman Theatre, with a spacious outdoor terrace.
If you are lucky, you might also see there the actor Antonio Banderas, as this is one of his favourite bars and he also has a penthouse just next door.
The Alcazaba
Next to the Roman Theatre stands this ancient Moorish fortress, another essential visit when in Malaga.
Built on the hill of Mount Gibralfaro, it is considered one of the most beautiful citadels in Spain.
Its entrance is also conveniently located at the beginning of Alcazabilla Street.

Gibralfaro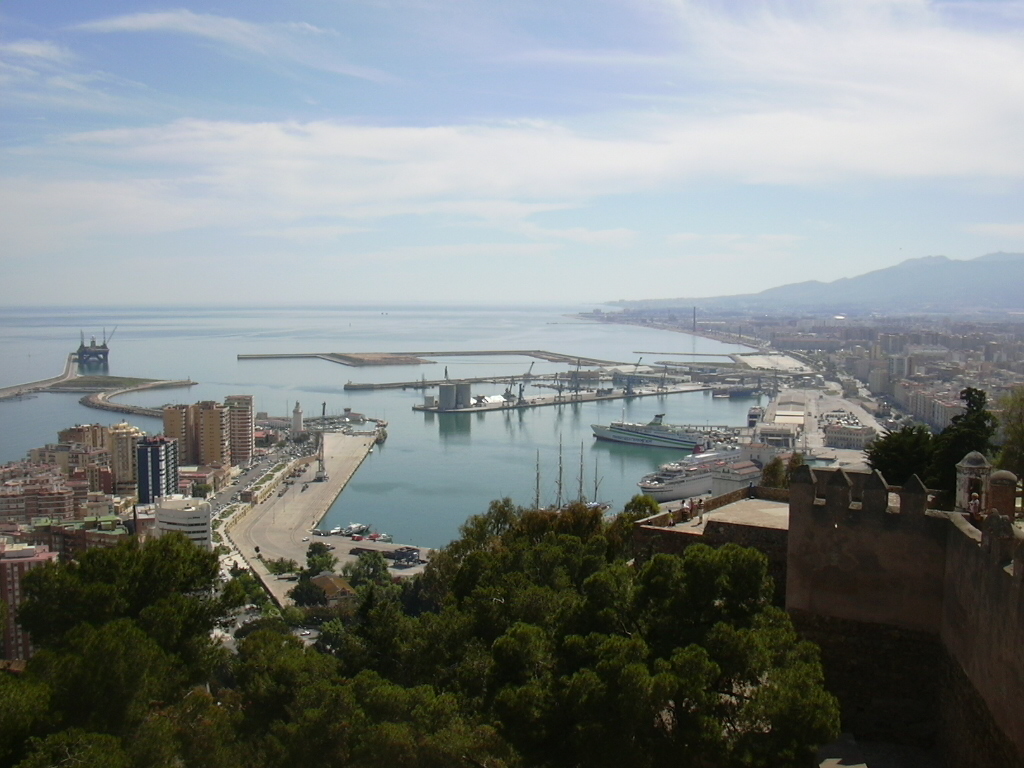 If you are in good shape and its not too hot, you might feel inclined to walk a little bit further up the hill when you are already visiting the Alcazaba.
It is less than 1 km and from up there you will be rewarded with stunning views over the bay of Malaga.
And no worries, if all that climbing made you hungry and thirsty, there is also a nice Bar with terrace to replenish.
Pier One & Palmeral de las Sorpresas
Malaga has been a port city since Phoenician times. Just a few metres from the historic centre is the Port of Malaga, an open, urban space where you can enjoy a stroll by the sea, have a drink or go shopping.
From there you can also go on catamaran excursions to see the Bay of Malaga from the sea. We did it with the company Flyblue and we can recommend it.
Plaza de la Merced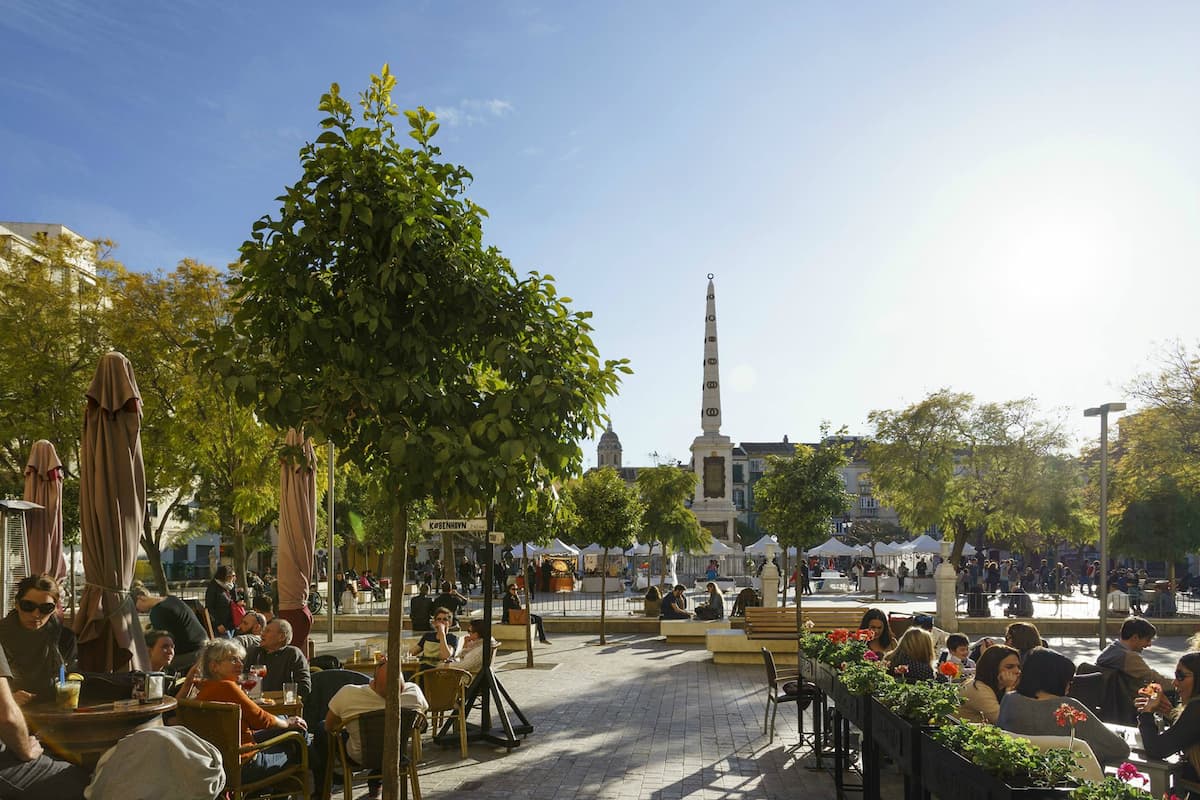 Basically, any square of Malaga is a good spot to savour the street life of Malaga, along with a good coffee in one of its many bars and terraces.
A specially charming spot is Plaza de la Merced in the heart of the old quarter.
This lovely square is bustling with life all year round. One of the "landmarks" there is the Picasso Statue, as just a few metres away is located Picassos Birth house with a collection of his sketches and ceramics and exhibitions on his life.
At Plaza de la Merced also take place monthly streets markets.
Essential Museums
In case you didn't know, Malaga is the Spanish city with the most museums in its old town. Therefore, it is ideal if you want to combine your walk with a museum visit.
Although it will be difficult if you only have one day, but if you prefer this type of cultural visit or on one of the few rainy days it is an interesting option. The most essential museums for  1-day itinerary in Malaga are:
Picasso Museum
Museum of Malaga
Centre Pompidou Málaga
In this map you can see the walking distance between these three Museums.